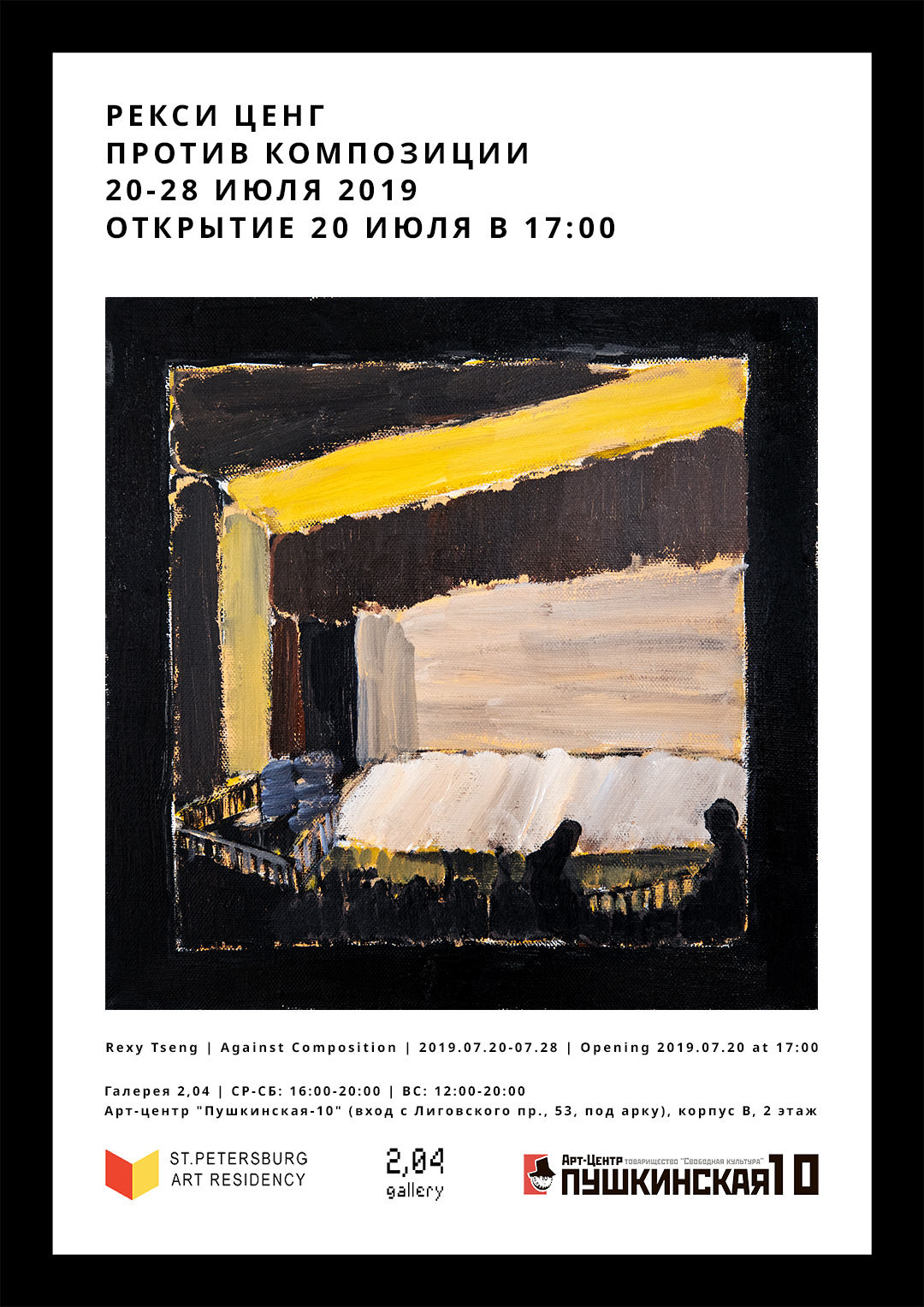 2019.07.20 - 2019.07.28
Against Composition
2,04 Gallery
Art-Center Pushkinskaya-10
Saint Petersburg, Russia
Rexy Tseng's project at Saint Petersburg Art Residency is titled Against Composition, it is inspired by the Russian avant-garde artist Kazimir Malevich. Tseng's painting series is intended to be an progression of Malevich's ideas on form, color, and context. Against Composition finds an ambiguous position between objective and non-objective representations, the paintings interact in sequential motion and self-reference the space around them. Thematically, the works extend beyond the flatness of canvas, and yet they consciously delineate two-dimensionality and objectness. The exhibition is the accumulation of Tseng's time at the residency and personal interpretation of Malevich's influence.